My wife, Robin, and I drove up to McLemore on a beautiful Sunday afternoon. We took in the breathtaking vista and also read the plaques on the wall in the clubhouse.  We enjoyed learning about the history, the variety of trees and flowers that grow up there, and the two men that designed the course. Matt Bateman, contacted me and asked me to write a song for McLemore after he heard my "Tennessee River Song". Of course, I said yes!
-Here's the track, "McLemore High" 
The lore and legend of Scottish immigrant, McLemore, interested me very much as did his union with a Cherokee princess. With that in mind and the sweeping view, I decided to pen the song from McLemore's point of view. I imagined them scaling the rocky ledge and settling high above the clouds. It is indeed a love song in three acts and I could see them both clearly in my mind living out their lives in this beautiful place.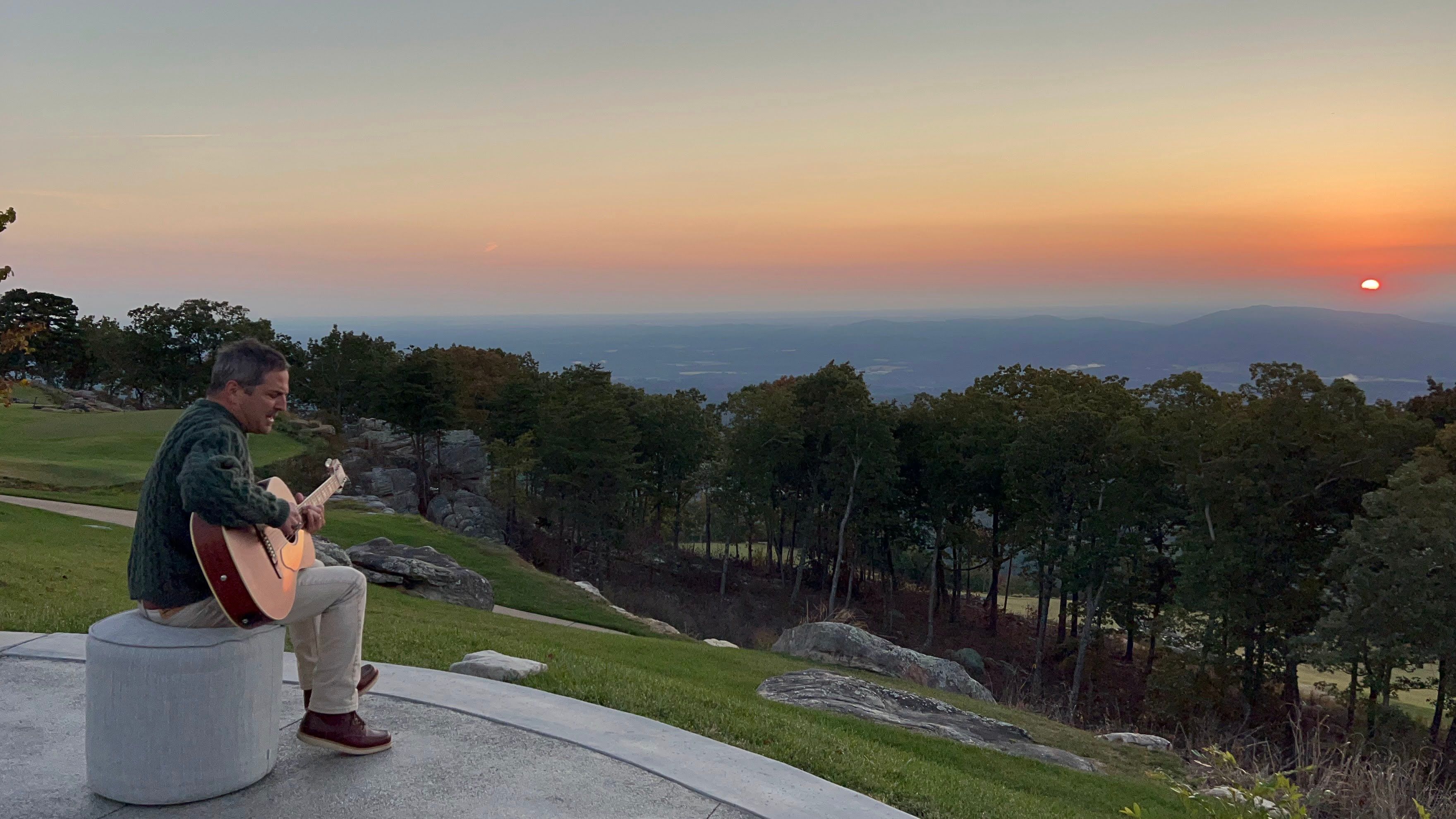 I love the final verse where I sing McLemore's closing line, "We're in the twilight. We're like the falling leaves. I hear your voice in the wind, it never ends; you're calling to me..." 
My father was a professional sportswriter who covered golf his entire career. He always included landscape and nature in his tournament coverage to give the reader a sense of place and fleeting moments. I followed suit writing "McLemore High", allowing the golf course and surrounding nature to be a place to dream and sing on top of the world. 
In closing, I wanted the song to be cinematic and lean heavily on acoustic guitar but I wanted a fresh contemporary feel, so we produced it with lush synth and a driving beat.  I hope you all enjoy it as much as I do!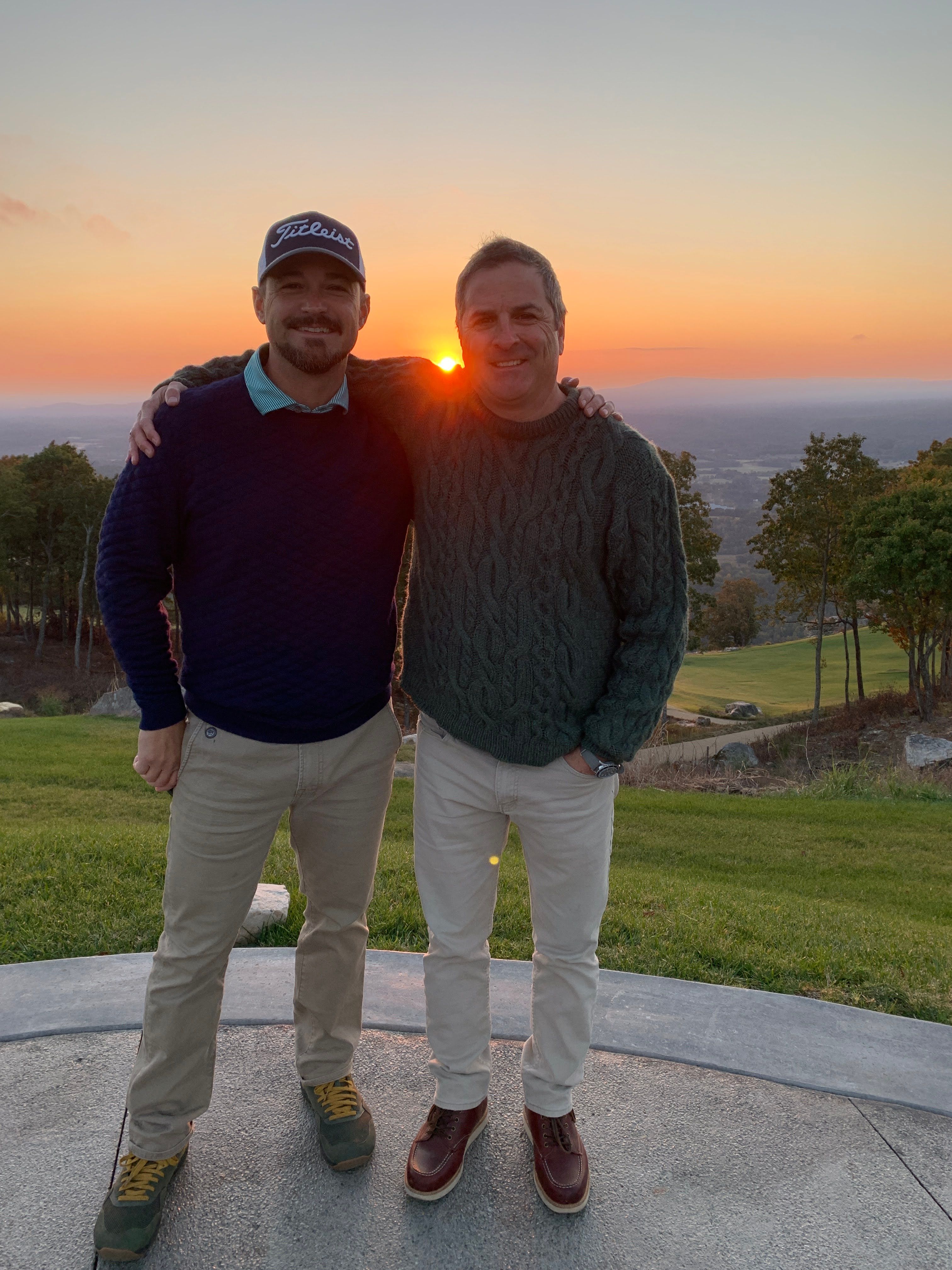 Pictured left is Matt Bateman from McLemore and right is songwriter, Phil Hyland. Tuesday 11-October-2022 the morning "McLemore High" was released,