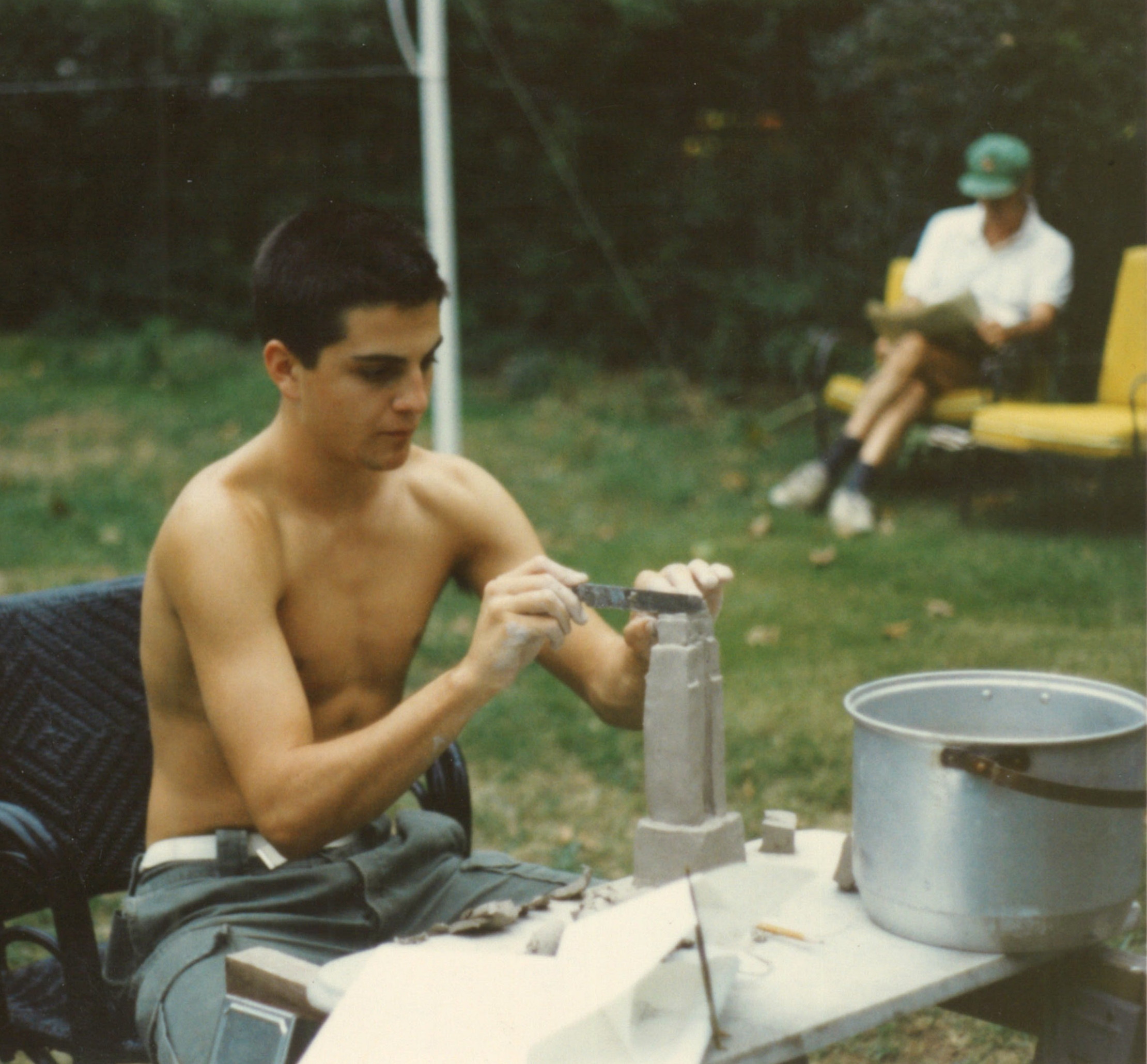 The man in the background.  He was always there.  In no particular order:  he had me baptized Roman Catholic, took me to church every Sunday (whether I liked it or not), educated me, disciplined me when necessary, helped me memorize every script and play that ever came my way, helped me as I struggled with homework, paid for and took me to my first trumpet and guitar lesson. Bought me my first good Guild acoustic guitar in New York City on W 48th St when I told him I wanted to be a songwriter, bought me a used spinet piano in Los Angeles so I could create between acting auditions, came to every little league baseball game, every soccer game, and every play. Took me to Cub Scouts and Boy Scouts of America.  

Attended my first in-store gig at Borders Books & Music in One World Trade Center, NYC, when my debut album got released, bought me my first yellow Schwinn Stingray and taught me how to ride it, took me to his work so I could see how he earned a living as a sportswriter at the local newspaper.  Had me help my older brother deliver newspapers on his route by bicycle.  Taught me how to cut the grass and take out the trash.  Directed me to my first job bagging groceries at Ukrop's, got me another job as a copy boy at his newspaper. Taught me how to drive his VW Fastback and then his Plymouth Volare (without Corinthian leather).

Took me on trips exploring America by train. Told me not to gamble or go into bars (one out of two I achieved). 

Came to my rescue.

Was patient and steadfast even when I rejected my faith for years on end turning my back on Christ. Rejoiced when I came back home, humbled, and started following Jesus.

Happy Father's Day, Dad (Michael Joseph Benedict Hyland).

R.I.P! Love, Phil, 6/17/2016

Photos circa late 1980s, Richmond VA taken by my mother.  PS I love badminton and NYC and briefly worked in the Empire State building.

The father of a righteous child has great joy; a man who fathers a wise son rejoices in him. -- Proverbs 23 saying 17 verse 24

 
Saying 16....man...I wish i had memorized this when I was 20!  Would have saved me a lotta pain and suffering!   
19 Listen, my son, and be wise, 
and set your heart on the right path: 
20 Do not join those who drink too much wine 
or gorge themselves on meat, 
21 for drunkards and gluttons become poor, 
and drowsiness clothes them in rags.