Released Tuesday, January 24th, 2023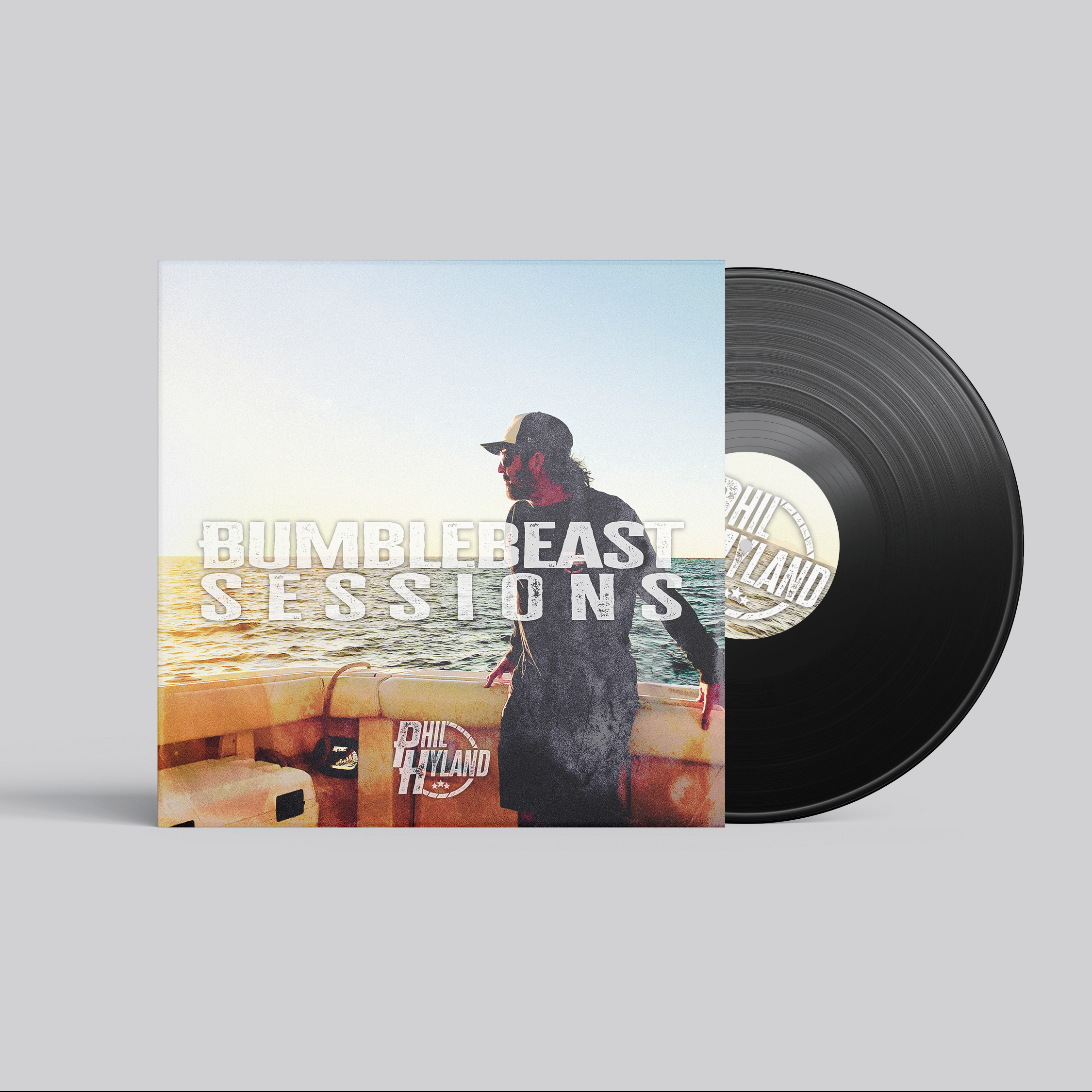 PERSONNEL: 
Steve Dole:  Lead guitar & backup vocals 
Phil Hyland: Acoustic guitar & lead vocals 
Rene Stevens: Mandolin, cajon 
Dave Berrey: Bass 
Matt Tye: Woodblock & soft shake, additional percussion 
David Soltes: Classical guitar and backup vocals on "She Never Cared" 
Zack Mendenhall: Bass on "She Never Cared" 
Robin Hyland:  Backup vocals on "Steering Wheel" 
All songs were written by Phil Hyland except: "Steering Wheel", written by Jack O'Neill, and "Weather with You" written by Crowded House 
Recorded, mixed & mastered by Matt Tye, Bumblebeast Mobile Recording Studio, Los Angeles CA 
I remember hearing the Gipsy Kings playing in a store on La Brea in Los Angeles around 1988. I did not know who they were and asked the cashier who they were playing and he showed me their eponymous album.  I immediately bought their album (probably a cassette or vinyl) and fell in love with their sound and way of playing. 
Years later, Ry Cooder, went to Cuba and recorded the Buena Vista Social Club and it was truly epic! Those magical traditional sounds coming through my speakers rocked me. 
You can't beat getting together with your friends and playing songs in the round.  Acoustic guitar has always been my first love and constant companion.  She's been with me through all the good times and the bad. 
"Bumblebeast Sessions" is an EP that simply captured me and my friends getting together in Los Angeles and playing some songs together. It gave us a chance to explore and have some fun. I hope that spills over out of your speakers.  Each song holds a special place in my heart…I have related to the lyrics in each and lived a lot of those moments myself. 
"The Wave (acoustic)" was inspired by some twilight surfing in California. Probably not the smartest idea to go out into the ocean in the evening but on this particular night, I remember a big moon, glassy waves, and floating on my back listening to the rocks on the ocean floor clatter as the waves rolled in. I always heard the moon pulled and made the ocean swells. Somehow this all turned into this song! 
"Steering Wheel" - written by my friend Jack O'Neill. I met Jack when I lived in NYC in the 1990s.  He had just come off of being in his band Jackopierce and we met doing staging and rigging jobs for concerts and events.  He was always writing new music and when he released his album "Halfway Round the World" I fell in love with so many of those songs. Somehow "Steering Wheel" hit me at the right time. I just lost a friend who died when his car went over a cliff off Mulholland in Malibu. I was going through my own struggles and related to the character in the song. 
"She Never Cared" - As I listen to these songs on "Bumblebeast Sessions" I slowly see a throughline.  There is a theme of weather, nature, the elements, personal struggle, and a strong sense of place. I knew a girl in high school named Katherine. She was a beauty and always a free spirit. We briefly attended a very artsy school in downtown Richmond VA called Open High. Katherine was a flower girl, a beautiful gypsy and she made an impression on me. I secretly wished I could be as free as she seemed to be. A couple of years later I learned Katherine died tragically. She drank too much at a party, some bad things happened, and she died from alcohol poisoning. Gone. I tried to wrap my head around it. I was very young and it stopped me in my tracks. I have never forgotten her and somehow she became the subject of this song.  May she rest in peace. 
"Weather with You" - this is a Crowded House song.  It is on their album "Woodface". I remember listening to this album on a road trip to Laguna Beach CA with my friends. The sounds and this song in particular struck a chord in me. Just tipping my hat to Crowded House! 
"This is Home" - I wrote this song at my brother's house in Pittsburgh PA. I was going through a George Harrison deep dive and was certainly inspired by his music. It is a simple song about a love gone wrong with perhaps a chance of reconciliation. 
I thank you for listening and for spending a little time with me and my friends and our music!