Stream it on Spotify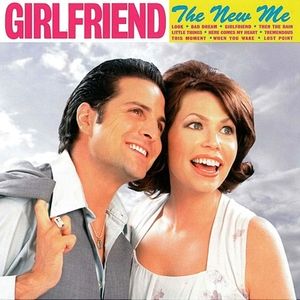 When I sat down to write this song in New York, Robin and I were loosely modeling our band, Girlfriend, on a British band called Everything But the Girl and Latin bands like Brasil '66.  

We road tested this song in our live sets and demoed it quite a bit.

When it made the list of songs we wanted to include on our debut album, "The New Me", we started tracking it to 2" tape with producer John Morand at Sound of Music Recording Studios in my hometown of Richmond VA.

We were staying at my mother's house and she had actors that boarded there.  One boarder was actor, Stefan Sittig, and somehow during the recording session we had the idea for him to come in and lay down this Brazilan poem.

I caught up with Stefan recently on FB and he recalled, "You and Robin asked me if I would say some words in Portuguese over the instrumental. And I thought of "Bandeira Branca". I thought it would be short enough to fit, was meaningful/fit the song and worked in terms of style."  
Stefan, who was born in the USA, has a cool childhood history in Rio, "When I was 6 years old we moved to Rio de Janeiro, Brazil (in the southeast of the country)...where we stayed until I was 18. So I heard "Bandeira Branca" everywhere since it's a very famous traditional Brazilian song that is sung every year at Carnaval. These "marchinhas" (little marches) as they are called, were a staple of Brazilian Carnaval since WWII.  There are hundreds of them actually! They are very short..usually hav[ing] only 1 verse and 1 chorus...if that. Meant to be learned and sung on repeat during Carnaval street parades." 
I have never been into guitar solos much (not that I don't love a great solo (just listen to Johnny Marr)) but when I started out playing solo in small clubs in New York; I stuck to rhythm guitar.  Same for when Robin joined me and we performed as a duo.  I was essentially the drummer and the guitar player so my style was always rhythmic and percussive.  

I knew when it came time to work on the solo part of this song...I needed something different.  I think having Stefan perform this poem worked better than featuring a guitar solo.  I do like my electric guitar part under the poem (I used an Ampeg Reverb Rocket amp just cranked to 11 with my Epiphone Sheraton).
"Bandeira Branca" (White Flag).   
Famous Brazilian marchinha (which means "little march" - what Brazilians called little songs that were 
repeatable and easy to learn during Carnaval.  Probably dates back to the 40s/50s.):
 
Here is a YouTube recording of the original! 
"Bandeira Branca" 
Marchinhas de Carnaval 
Bandeira branca, amor 
Não posso mais 
Pela saudade que me invade 
Eu peço paz 
Bandeira branca, amor 
Não posso mais 
Pela saudade que me invade 
Eu peço paz 
Saudade, mal de amor, de amor 
Saudade, dor que doí demais 
Vem, meu amor! 
Bandeira branca eu peço paz 
Bandeira branca, amor 
Não posso mais 
Pela saudade que me invade 
Eu peço paz 
Bandeira branca, amor 
Não posso mais 
Pela saudade que me invade 
Eu peço paz
English translation: 
White Flag my love 
I can't anymore 
Because of the nostalgia that invades me 
I ask for peace 
Stefan tells me, "That's the literal translation.  The word "saudade" in 
Portuguese is really hard to translate.  It's a mix of 
nostalgia and sadness/longing for the past."

CREDITS:

Lead vocals, synth strings, acoustic & electric guitar : Phil Hyland
Spoken word: Stefan Sittig 
Backup vocals: Robin Cryer Hyland 
Bass:  Pemberton Roach 
Drums and percussion: Dale May 
Organ: John Morand 
Produced by John Morand @ Sound of Music Recording Studios, Richmond VA
Mixed by Rich Hasal & John Morand
2nd Engineer, Jonathan Demaio
Mastered at West West Side Music, Alan Douches, Tenafly NJ
Executive Produced by James Simon & Nancy Shefts on Celsius Records / CSR 9940-2
Album photo by www.dalemayphotography.com
Album graphic design by www.ryanmcginness.com
License | Sync | Master www.vtowncartelmusic.com