UPDATED 9/26/2016:
In memory of Miami Marlin's star pitcher,
Jose Fernandez
, who, after 4 attempts, fled Cuba as a child and became a MLB sensation in the USA.
What's the fascination with the ocean, the sea, the one you love and desire to escape the routine?  Why risk a night surf in the ocean just to hear the rocks on the ocean floor knock each other out?  Don't you know sharks are feeding?  Why disappear to the Keys of Florida and leave your old life behind?  I could give you a million reasons.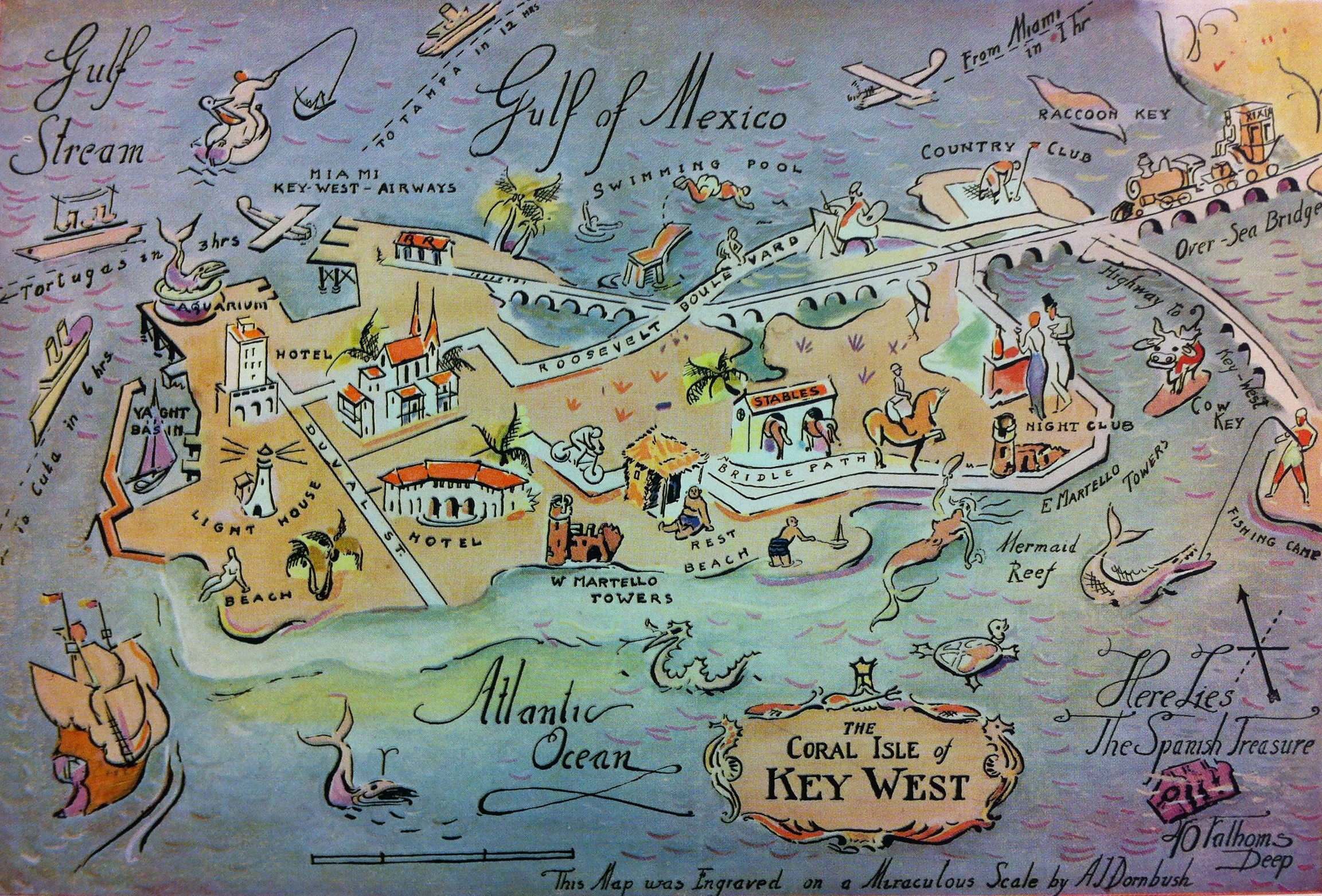 I was down in Key West FL with my brother, Matt.  Matt is a Phd. in American Studies.  He LOVES America.  I do too, but he took his education to a whole other level getting his doctorate to
study
American History.  I got my HS diploma and ran for the hills with my guitar!  
We spent most of our days...well, everyday, in the Key West Public Library (above image public domain courtesy of
Key West Public Library
) in a special room for scholars as my bro prepared his forthcoming book on the history of Key West.  A lot of our focus was on the
tragic hurricane of 1935
On a break we went down to the southernmost tip of Key West.  Just 90 miles away lay Cuba.  Man...so close yet so far!  This was just after Jay Z and Beyonce got a cultural hall pass to visit and just before Obama began lifting the embargo.  I want to see Havanna in the early 1950s but...I'll settle for 2017 if I can swing it.
A major draw for me is Cuban music...that will be the first stop after I get off the plane (or boat).  And somewhere in between I'll buy a box of the best cigars I can find and some cafe con leche.  I want to disappear into their music.  Maybe I'll ask if I can play a few of my songs like "The Wave" or beg to open for whatever is left of the Buena Vista Social Club.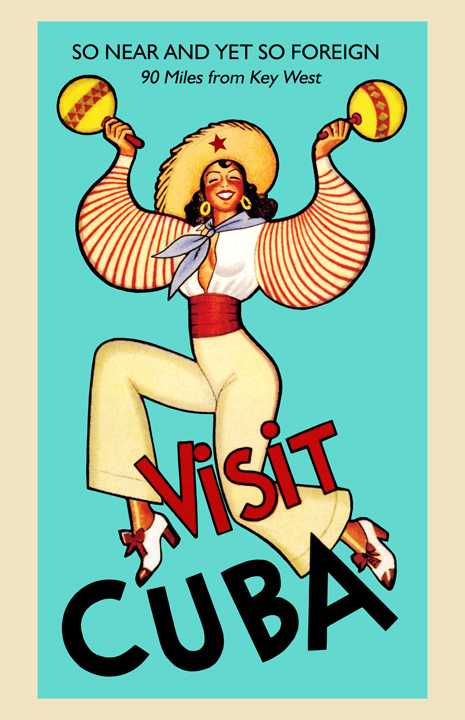 Matt and I hit the Rest Beach by the Naval base and wound up chatting with a medical officer on shore leave.  He was stationed on a cutter just off Cuban waters providing critical medical care to droves of Cubans scrambling to get the hell out of Cuba.  And here I was no more than an hour ago
longing
to go there and get a glimpse of whatever fantastical notion I have of Cuba in my dreamy brain.  This doctor told me the situation of these people fleeing Cuba was dire and so many are incredibly sick out there in the Florida Straits.  I thanked God I was born in America.  I thanked my great grandfather for leaving Cork, Ireland for the USA on a wing and a prayer.
Matt and I strolled by where President Kennedy had our missiles poised to launch during the
Cuban Missile Crisis
.  Now the missile pads serve as a place for sea birds to chill out.  Things change.
My next song will be "90 Miles to Cuba".  It'll be a fantasy song only until I book my ticket to Havanna and my eyes open.
God bless you and thanks for reading.  I'll let you know when my brother's Key West book is published.
~ Phil
PS - Here are some
photos from our trip to the Keys!
  / To go deeper into the history of the Keys read
"Last Train to Paradise"
.